Freebie Friday: All That Glitters is Gold
Who else is currently obsessing over gold? I've been a silver kind of girl for most of my life, but recently gold has really struck my fancy. This new found love of gold has given me inspiration to make a new mockup pack! (split into 3 mini packs, because Etsy only lets you upload 20MB or smaller files) Since I love this pack so much, I thought that I would share one of the files with you for free! Who doesn't love free stuff, am I right?
The pack features 9 .PSD files, each at 225dpi and at least 2000px in width. The size restrictions on Etsy really aggravate me because I have to shrink the files down to that size. With that being said, they're still high quality images – just not as super high quality as I would like.
The files contain a base mockup image, a smart object, and the occasional "FULL ART?" folder. The Full Art folder is a folder that contains shadows. The point is to only make that folder visible if your design has a background and takes up the full size of the smart object. Since that design would cover up all of the shadows, the Full Art folder adds them back on top for you.
If you're not sure how to use mockups, but you really want to give them a try (let's be real, they really can enhance Instagram posts and product shots) I've written AND recorded a tutorial on how to do it here. If you have any questions, be sure to ask me.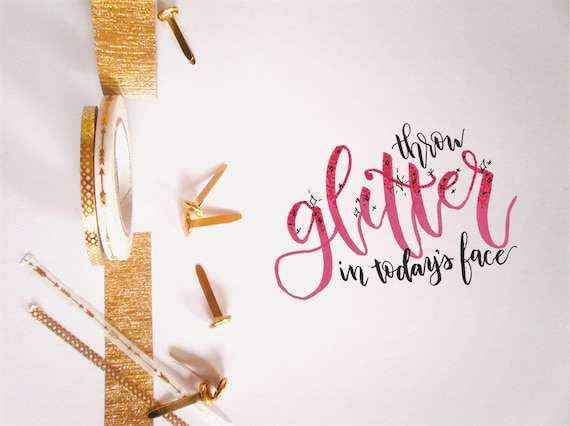 free download (19.3 MB)
IF you're interested, the entire pack is for sale at my Etsy Shop. They all work the same way and are pretty easy to use. Honestly, I love the way it levels up my lettering when I post on Instagram (I might be the only one, but I get really excited about it.)
Enough about mockups. I wanted to quickly mention my new physical products at my Etsy shop. If you need a small home décor Easter Basket – now is the time to get it! Also for sale is a "Hello Spring" chalkboard that is super cute and super spring-y. Both would make great additions to your home this season. Check them out here!
As for me, I have a bit of exciting news in my personal life, as well. My beautiful baby niece was born on Tuesday night, and I couldn't be more ecstatic. She is a perfect little cuddle bug, and I never wanted to let her go when I got the chance to hold her. I am so excited for my big sis and bro-in-law, and my perfect little nephew who is going to be the best big brother. He's already so excited he keeps telling them "That's Baby Scout!" Can you tell that I have all the feels? Sending my love to all of you new mama's out there.
Until next time, I hope you all have a great weekend (and enjoy that mockup freebie). And please, please, please, don't hesitate to leave me comments. I'm feeling a tad lonely over here.